Achievements
Professor Jan Leighley to Serve as President of MPSA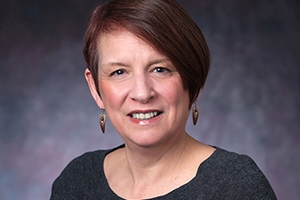 Each April, thousands of political science experts from around the world gather in Chicago, Illinois for a conference held by the Midwest Political Science Association. An organization with humble regional roots, MPSA's impact is growing at exponential rates each year.
School of Public Affairs professor Jan Leighley is preparing to be the latest leader of the organization's growth and impact.
Members of the MPSA elected Leighley to the role of president-elect in April 2015. She will assume the role of president in Spring 2016, just in time to lead the organization's 74th annual conference. The department of government professor has been a contributor to and editor for the MPSA's American Journal of Political Science (AJPS), a leading publication in political science research.
"Leading professional associations and conferences provide critical experiences and knowledge for faculty, graduate students and undergraduate students as they seek to contribute to learning and policy beyond our individual universities and colleges. I am excited to be a part of that important work," noted Leighley.
Since 1939, the MPSA has promoted research, teaching, and advocacy efforts in the field of political science and all of its subfields. The organization has 3,000 members and holds annual conferences in April that attract over 2,000 attendees with over 1,000 panel discussions. MPSA's visibility and influence has grown substantially over the course of its history, with its annual meeting bringing together members and panelists from nearly 100 countries.
Leighley's research and teaching at SPA primarily focuses on American political behavior, voter turnout, media and politics, and racial/ethnic political behavior. Her most recent book, co-authored with NYU's Jonathan Nagler is Who Votes Now? Demographics, Issues, Inequality and Turnout in the United States.