Research
Medicaid Expansion Helps Improve Cancer Care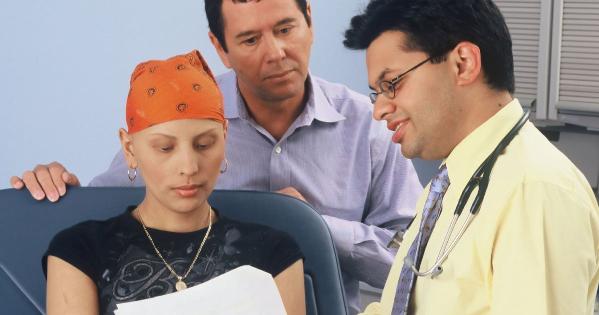 A staggering number of Americans die of cancer every year––nearly 610,000 in 2018 alone. Survival rates are closely linked to patients' access to quality healthcare.
"If cancer is caught early, oftentimes it can mean the difference between life and death," said Aparna Soni, assistant professor in the AU School of Public Affairs (SPA), who has studied the impact of health insurance on cancer detection.
Her article, "Early- and Late-Stage Cancer Diagnosis Under 3 Year of Medicaid Expansion," co-authored with Lauren Lin, Lindsay Sabik, and Coleman Drake, recently appeared in the American Journal of Preventive Medicine. The researchers found that states that expanded Medicaid increased early-stage cancer diagnosis in the first year by 9.1% compared to states that did not. Early detection increased in the second and third years of expansion by 8.8% and 5.8%, respectively.
The smaller effects after the first year are likely due to pent-up patient demand for screening immediately after states expanded access to the program, Soni said. Furthermore, late-stage cancer detection was lower in the third year of Medicaid expansion, perhaps because the disease, which otherwise could have progressed, was caught and treated earlier.
Soni's analysis was based on data from cancer registries in 16 states; ten of these expanded Medicaid in January 2014 and three others expanded by 2016 (the other three sample states have opted out of expansion). This sample, from the Surveillance, Epidemiology, and End Results (SEER) Program, covers about one-third of the U.S. population and focused on first-time cancer diagnoses for people age 19 to 64.
The article builds on an earlier paper by Soni in the American Journal of Public Health that tracked cancer detection in first year after ACA implementation. In 2014, the Affordable Care Act expanded Medicaid coverage to nonelderly adults with incomes below 138% of the federal poverty level for states that opted to participate. To date, 39 states and the District of Columbia have accepted the expansion. That has led to an increase in Medicaid enrollment by nearly 14 million people between 2014 and 2016.
"This is really encouraging because it suggests that once people get access to Medicaid, they are going to the doctor," Soni said. "They are getting preventive care for cancer screening and that's why early stage cancer rates are increasing."
These findings, said Soni, can help inform legislators at the state and federal level who are considering expansion or looking at measures to encourage it. Some 28 million Americans still lack health insurance.
"We find a clear link between Medicaid expansion and improved cancer outcomes," she continued. "Given how serious and prevalent cancer is, we hope that policymakers will take this study as evidence that insurance coverage is potentially an avenue to improve cancer outcomes."