Safety & Security
How Do You Measure Success in the National Security Sector?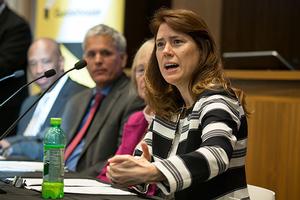 Organizations across the spectrum of industries, including those in the national security sector, use data to drive decision-making, but not all data is created equal. To effectively measure impact agencies should have a clear sense of what they're trying to change and develop the correct set of performance metrics to accurately track success (or failure).
The latest podcast episode of Mission is Possible, a series about national security management, highlights the benefits and challenges of measuring success. Specifically, why measurement is essential, what data best measures impact, and best practices and tips for successfully measuring and communicating outcomes. These activities can help national security agencies track success and deliver lasting results.
"All of us are charged with very important missions to accomplish – we do a lot of activities thinking that's going to add up to achieving the overall goal," said Patty Cogswell, Acting Deputy Administrator of the Transportation Security Administration during a recent event on measuring impact. "If you aren't measuring whether or not you're achieving the goal, you can work very, very hard but still not reach it."