Research
New NATO Book Discusses Lessons Learned from Territorial Defeat of ISIS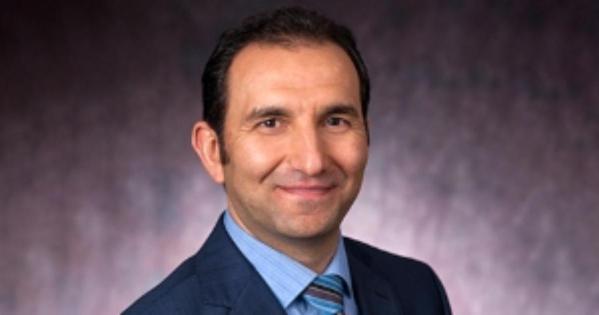 Although the Islamic State of Iraq and Syria (ISIS) may not be dominating news headlines today, experts say the threat of this global terrorist network remains, and policymakers should consider a shift in strategy to combat its new tactics.
SPA Professorial Lecturer Suat Cubukcu addresses these issues in From Territorial Defeat to Global ISIS: Lessons Learned, coedited with Jack A. Goldstone, Eitan Y. Alimi, Suleyman Ozeren and published as part of the NATO Science for Peace and Security Series in January. The book's 17 chapters are authored by 29 scholars from law enforcement, government, intelligence, military, foreign affairs, the media, embassies, and international organizations such as the United Nations and World Bank.
"ISIS is reemerging. It's becoming a kind of ISIS 2.0," Cubukcu said. "We highlight in the book that ISIS is not just a group that is trying to control a territory. It's an extremist and revolutionary ideology that has spread its ideas all over the world – especially in Africa and south Asia -- with expanding numbers of [aligned] provinces and affiliates."
The book grew out of a 2019 NATO workshop Cubukcu helped organize in Washington, D.C. A global coalition had just forced ISIS out of territories acquired by Syria and Iraq, but it had been so unprecedentedly effective in recruiting foreign terrorists that there was discussion of its evolving threat. The experts discussed long-term strategies to maintain security and prevent this wide-scale radicalization.
ISIS has reflected on its past mistakes in territorial defeat and is adjusting its structure and operations. To confront its new approach, Cubukcu suggests a focus beyond military intervention.
"Rather than using hard power, there should be a holistic approach, to adapt the whole of society and look at the root causes of the problem," said Cubukcu.
Authoritarian regimes, failed governments, and citizen mistreatment, especially in Muslim majority-countries, are pushing individuals to ISIS-like insurgent groups. As ISIS becomes more decentralized and spreads to new regions, it exploits local grievances and seeks public support.  
The book emphasizes this reemergence of ISIS and proposes policy responses that focus on stemming recruitment (including the use of social media to reach vulnerable populations) and rehabilitating former members. Cubukcu hopes the book helps inform counterterrorism efforts in the future, moving policymakers beyond military reactionism to community outreach and service provision.
"You cannot solve this problem with bombs or drones or tanks or military," added Cubukcu. "We need a paradigm shift in counterterrorism to be able to deal with this threat."