On Campus
Former US Ambassador to Israel to Deliver Perlmutter Lecture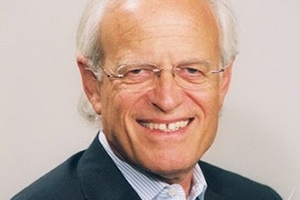 Martin S. Indyk, former US Ambassador to Israel and Assistant Secretary of State for Near East Affairs, will deliver the Amos Perlmutter Memorial Lecture on Wednesday, April 1. Ambassador Indyk currently serves as executive vice president of the Brookings Institution and was founding director of the Saban Center for Middle Eastern Policy. From 2013-2014, he served as the Obama Administration's US Special Envoy for Israeli-Palestinian negotiations. Both the Israeli prime minister and Palestinian Authority president supported his appointment.
Indyk's lecture topic is "Order from Chaos: The Challenges of Restoring Order in the Middle East." He detailed his first-hand account of Middle East peacemaking efforts during the Clinton administration in his book Innocent Abroad: An Intimate Account of American Peacemaking Diplomacy in the Middle East. Indyk has dedicated much of his professional career to this effort, noting in his book that the "journey has been a difficult and humbling one." He has written often of the relationships among the broader disputes in the Middle East and the Israeli-Palestinian conflict.
This annual lecture is in memory of beloved American University School of Public Affairs Professor Amos Perlmutter, who taught at the University for nearly thirty years, until his death in 2001. Born in Poland, Perlmutter grew up in Palestine, fighting in the 1948, '56, and '73 wars for Israel. Later, he would cite that experience as foundational in shaping his character. He idolized Clark Gable as a child, but his role model in adulthood would be Ben-Gurion. He was a true public servant, scholar and public intellectual. The School of Public Affairs and the Center for Israel Studies are thrilled we can honor Professor Perlmutter's contributions and memory through this lecture.
This public lecture will be hosted by the School of Public Affairs and the Center for Israel Studies. It begins at 7 PM in American University's Butler Boardroom. Refreshments will be provided. The lecture is free. Please RSVP here.