Achievements
Public Affairs Ph.D. Programs Announce Graduate Placements
Three AU School of Public Affairs (SPA) doctoral students graduating this spring have accepted teaching positions at major universities across the country.
"All of our Ph.D. students have been hired by high caliber schools, demonstrating that SPA's programs continue to produce top educators and researchers in the field," said Barbara Romzek, Dean of the School of Public Affairs. "I'm proud of our highly talented group of doctorates and look forward to following their careers."
SPA's Ph.D. students are trained in the practices of rigorous research. They learn how to frame questions from a multi-disciplinary perspective through exposure to the broadest range of public affairs knowledge. This breadth and depth of thinking yields new ideas, turning students into scholars who break new ground in their selected area of research.
Tofigh Maboudi, a political science Ph.D. graduate, has accepted a full-time position with Loyola University Chicago where he will be teaching undergraduate and graduate courses in comparative politics and Middle East politics. Maboudi was also recently recognized by AU with the Outstanding Graduate Scholarship Award.
"While moving to Chicago to start my tenure line position at Loyola University, my ties to American University will remain strong through several research projects I am conducting with AU faculty including a forthcoming book at Cambridge University Press on democratization and constitutional reform processes," said Maboudi. "This signifies the student-faculty collaboration and my training at SPA and I am very excited to pass on my experience to my students at Loyola."
Katie Vinopal, a public administration Ph.D. graduate and native of Youngstown, Ohio, will return to her home state to join the John Glenn College of Public Affairs at The Ohio State University as an assistant professor in social policy. There she'll join another recent SPA graduate of the public administration Ph.D. program, Assistant Professor, Amanda Girth.
"The School of Public Affairs at AU provided a solid foundation in Public Administration and policy theory and research," says Vinopal. "The faculty here has taught me how to think through difficult administration and policy problems, apply research methods to worthy hypotheses, and understand how this type of academic work fits into the broader policy world. I'm looking forward to applying these lessons to my teaching and research at Ohio State."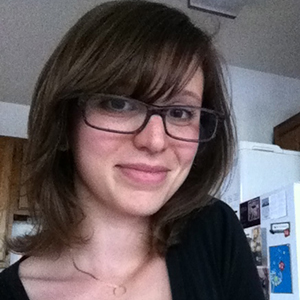 Maya Barak, originally of Ann Arbor, Michigan, is a Justice, Law and Criminology Ph.D. graduate. After graduation, she will move to the University of Michigan-Dearborn as an assistant professor of criminology and criminal justice in the College of Arts, Sciences, and Letters.
"I am excited to move into full-time teaching and be in a position to guide and mentor students the way that I have been guided and mentored throughout my academic career," says Barak, whose dissertation examines the relationship between legal consciousness and procedural justice vis a vis immigration removal hearings."
American University's School of Public Affairs offers three doctoral degrees: the PhD in Justice, Law and Criminology, PhD in Political Science, and PhD in Public Administration. The programs are designed to offer students an opportunity to engage in interdisciplinary research and coursework across the school and university, and many students take one of their fields outside their home department.
"Most SPA Ph.D.s take positions at leading academic institutions," said Romzek. "We work to ensure that they leave SPA ready to contribute meaningfully to their field. Many continue working with their SPA mentors and colleagues throughout their careers."
AU's School of Public Affairs is fully committed to the placement of its doctoral students in professional academic, nonacademic, and research positions in the United States and abroad. For more information, visit SPA's Ph.D. programs webpage.