Achievements
SPA PhD Programs Announce Graduate Placements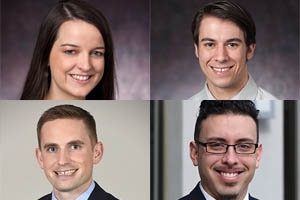 Four AU School of Public Affairs (SPA) doctoral students graduating this spring have accepted teaching positions at major universities across the country.
"I'm proud of our talented group of new Ph.D. graduates and look forward to following their careers," said Barbara Romzek, Dean of the School of Public Affairs. "Their hard work and resulting placements demonstrate that SPA programs continue to produce top educators and researchers in the field."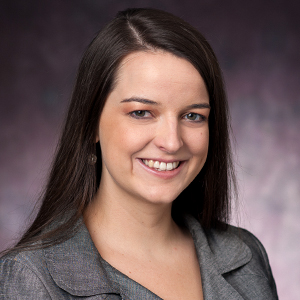 Erin Kearns finished her Ph.D. in Justice, Law and Criminology, with a minor in Public Policy last fall. She has been working this academic year at Georgia State University as a post doc research fellow.
"SPA has offered me the great opportunity to work with prominent scholars in terrorism and have a chance to publish," said Kearns, who has several articles under review. Some of her experimental terrorism research uses augmented virtual reality technology to look at factors impacting why some individuals take political action and others become violent. Her other research explores the influence the media has on people's perceptions of terrorism.
Kearns, who is originally from Ohio, has been hired in a tenure-track position at the University of Alabama in Tuscaloosa as an assistant professor in the Department of Criminology and Criminal Justice.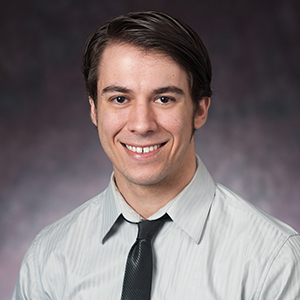 Stephen Holt graduates in May with a doctorate in Public Administration and will be joining the faculty at the State University of New York (SUNY) at Albany as an assistant professor in the Rockefeller College of Public Affairs and Policy. His research interests focus on public sector workforce - factors that motivate them and the impact of demographic representation. One of his current research projects examines how teacher diversity affects high school student outcomes.
Looking back, Holt says he couldn't have made a better choice for this doctoral program.
"It was a top-tier experience at AU," said Holt. "You have the opportunity to engage with other people coming to campus for talks - there is such a nexus of think tanks and policy makers. If you are looking to develop a research agenda, there is a surplus of ideas here."
Being in Albany, the capital of a large state, Holt is looking forward to similar access to study government and policy.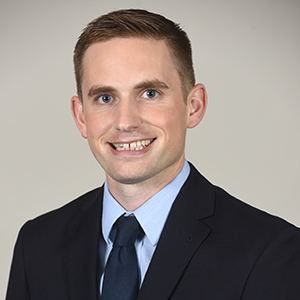 Christopher Birdsall earned his Ph.D. in the Department of Public Administration and Policy in 2016 and his MPP from AU in 2012. Prior to AU, he served as Legislative Aid in the Alaska Legislature.
Birdsall is currently working as a Visiting Assistant Professor in Public Administration in the School of Public Service at Boise State University. In the fall, he will transition to a tenure track position. Birdsall's research interests include higher education policy, performance measurement and other issues relating to public management.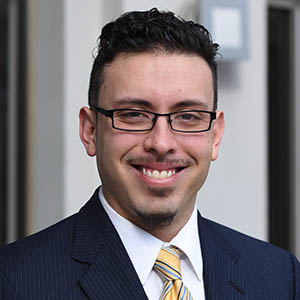 Raymond Zuniga, originally from Kansas City, Missouri, completes his doctorate in the Department of Public Administration and Policy in May. His research focuses on the intersection of immigration and higher education, looking at policy and undocumented students.
In the fall, Zuniga will be an assistant professor at Virginia Tech University in Blacksburg, Va., where he'll work in the Center for Public Administration and Policy in the School of Public & International Affairs.
Zuniga says he appreciates the excellent faculty mentors that have guided him in his four years at AU.
"It's been great to be in Washington, D.C., with so many resources available here," said Zuniga. "SPA has very much encouraged my intellectual pursuits, so I feel very comfortable taking the next step. I feel I've been trained well."
AU's School of Public Affairs is fully committed to the placement of its doctoral students in professional academic, nonacademic, and research positions in the United States and abroad. For more information, visit SPA's Ph.D. programs webpage.