Government & Politics
New Adviser Announced to PPL Scholars Program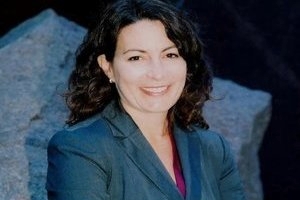 Lara Schwartz, professorial lecturer of government at the School of Public Affairs, has been announced as the faculty adviser for the school's Politics, Policy, and Law (PPL) Scholars program.

Schwartz, who has worked in DC for more than a decade, will co-teach the program's Washington lab course that integrates PPL scholars into the nation's capital and informs the study of politics, policy and law.
"I'm honored to join PPL as a faculty advisor because it's more than major," Schwartz said. "It's a learning community where scholars challenge themselves and each other."
Students will meet with lawyers and policy professionals from government, nonprofit, and private organizations. The lab will also include an alternative dispute resolution training course modeled after the Harvard Mediation Program. In the spring, Schwartz will teach the PPL lab as a moot court, in which students will brief and argue an appellate case before a panel of experienced attorneys.
"As someone who has worked in politics, law, and policy in DC for most of my career and mentored dozens of young professionals in addition to teaching at AU, I'm excited to help these scholars get the most out of their classroom education and the opportunities DC has to offer," she added.
Prior to joining SPA, Schwartz served as director of strategic engagement at the American Constitution Society for Law & Policy. She also served as courts matter director at Media Matters, legal director at the Human Rights Campaign, and vice president of external affairs at the American Association of People with Disabilities. Schwartz practiced securities litigation at Skadden, Arps, Slate, Meagher, and Flom and Gilbert, Heintz, and Randolph. She also served as a law clerk to Judge Ronald Lee Gilman on the U.S. Court of Appeals for the 6th Circuit.
The PPL program is a rigorous three-year BA program that allows highly motivated students to experience Washington, D.C., as a laboratory for learning inside and outside of the classroom. It is designed to prepare them for successful careers in politics, policy and law.