On Campus
SPA Establishes Robert Cleary Award for Excellence in Public Affairs Research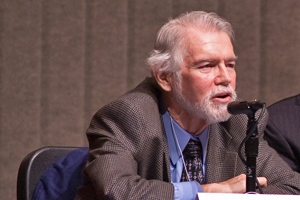 The School of Public Affairs (SPA) is pleased to announce the establishment of the Robert Cleary Award for Excellence in Public Affairs Research. This annual $5,000 fellowship, named in honor of emeritus professor Robert Cleary, will be awarded to a School of Public Affairs faculty member for an exemplary research publication related to current issues in the non-profit sector. The publication must have been completed within the previous academic year (May 1, 2012 to April 30, 2013).

The Cleary Award was established through the generous support of an anonymous graduate of the School of Public Affairs. The gift honors Professor Cleary's many contributions to American University and the School of Public Affairs. In addition to his long and distinguished career as member of the SPA faculty, Professor Cleary also served the University as interim president, provost, and Dean of the School.
The Cleary Award recipient will be selected by a committee consisting of the Dean of the School of Public Affairs, Professor Cleary, and the academic chairs of the three departments at SPA. Applications will consist of a one to two page summary of the nominated work for the committee's review. Applications are due in the SPA Dean's Office by September 23rd, 2013 with the final decision being announced by October 15th, 2013.