In the Community
New SPA Institute Offers Practical Analytical and Management Skills to Grad Students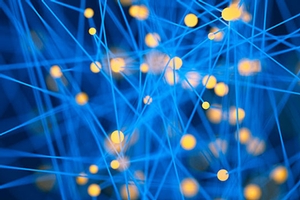 The AU School of Public Affairs (SPA) recently introduced the SPA Analytics and Management Institute (SAMI), bringing leading experts from outside and inside academia to offer a variety of practical, cutting-edge skills to SPA graduate students.
SAMI was designed to help graduate students develop an innovator's mindset for a changing world. Current course offerings include policy analysis, data visualization, GIS mapping, presentation skills, policy writing, media training, negotiation tactics, and blog writing. All classes are offered as both zero-credit (free) and one-credit (tuition applied) and take place on weekends. A combination of three classes allows students to earn a Certificate in Analytics and Management, in addition to their SPA graduate degree. The goal of SAMI is to provide training in practical skills that are valuable in the work place and go beyond what is taught in the classroom.
"We developed SAMI to further help students thrive in a competitive job market after graduation," said Alison Jacknowitz, SPA senior associate dean. " This Certificate, in conjunction with an SPA graduate degree, will put our students ahead of their colleagues when it comes to desired job skills and training. Through SAMI classes students can learn additional real-world skills that will complement their graduate degrees."
SPA is thrilled to offer some of Washington, D.C.'s top experts as SAMI instructors:
Libby Nelson is a journalist and the news editor at Vox.com. For SAMI, she teaches courses in general audience policy writing.
"So much writing and communication about public policy is dry, boring, or difficult to understand," said Nelson. "That's a huge problem, because if you want people to understand your ideas, vote for them, enact them, support them, or implement them, you have to be able to talk about them in a clear, direct way that makes people care. Students in my class will learn the principles of clear, direct writing and how to apply them by communicating in a clear, interesting way about policy proposals, research, and analysis."
The Urban Institute's Jonathan Schwabish is an economist, author, consultant, and sought-after speaker. He teaches data-visualization and presentation skills for SAMI.
"The ability to communicate your ideas and your work is a pivotal skill to help change minds, convey your arguments, and affect change," said Schwabish. "In this class, I'll arm you with the skills and techniques to communicate your ideas in the most effective ways possible. Gone are the days of bullet points, clip art, and crazy animations, and instead welcome to an era where people value and act upon your ideas and recommendations."
SPA Executive-in-Residence Betsy Fischer Martin, former executive producer for Meet the Press, is teaching a SAMI course on working with the media.
"Today, in such a connected world, it is more important than ever to know how to communicate effectively through the myriad media platforms," said Fischer Martin. "One size does not fit all when it comes to talking to the media. Students will learn how to tailor a message, prepare for an interview, and avoid pitfalls."
"It was important to us to bring outside professionals in to teach graduate students what they know as practitioners and experts in their fields," said Seth Gershenson, an SPA associate professor and the SAMI coordinator. "We've been very pleased at the response students have been having so far and I look forward to the continued success and growth of SAMI."
To learn more about SAMI courses and faculty, visit the SAMI website.