Alumni
SPA Alumni Profile: C'Asha Faltz, SPA/MS '21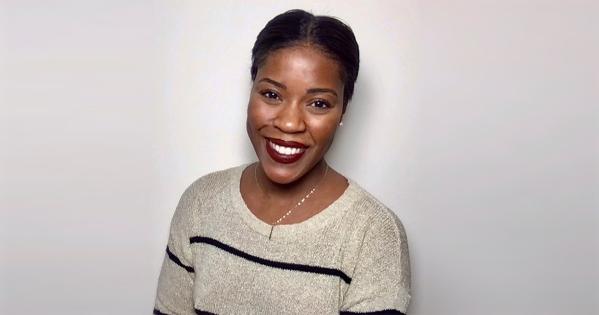 C'Asha Faltz, SPA/MS '21, wants to leverage her master's degree in data science for the public good.
Faltz currently works as a data scientist with Accenture, a Virginia-based global IT consulting firm with both commercial and federal contracts. She wants to be a thought leader in her field, and eventually become an instructor herself. Prior to this job, she worked with the International Rescue Committee, helping with a refugee resettlement and job training program, and served as a full-time volunteer manager for Northern Virginia Family Services during graduate school.
Faltz, who received her undergraduate degree in public service and public policy from Arizona State University, continued this focus in her AU graduate program. She named SPA's supportive faculty and peer environment as the most meaningful part of the experience.
"There was a sense of community," Faltz said. Her classmates, she continued, would work together to distill down the information from a complex assignment into an understandable final product.
Also, professors were also approachable, Faltz said, and encouraged students to take advantage of opportunities to learn outside of the classroom. In addition to providing a theoretical foundation, SPA emphasized the practical application of knowledge, which has served Faltz well in her career.
At 34, she encourages others to consider graduate school at any stage of life. "Some people are fearful to go back to school because of their age," she said. "I tell them because of the diversity of people from different backgrounds, you will not feel excluded. It's not too late."