Department Spotlight
SPA Launches Homeland Security Communications Lab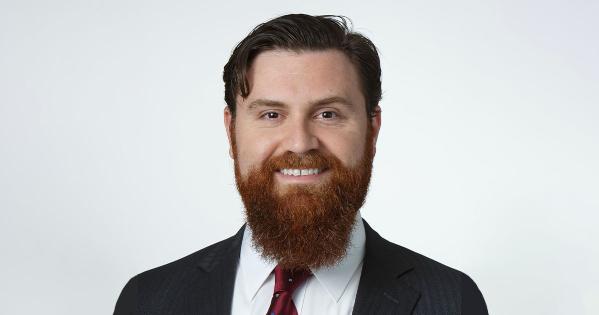 Fall 2020 saw further enhancements to the programming available to students in the SPA Terrorism and Homeland Security Policy master's program.
The SPA Department of Justice, Law and Criminology (JLC) piloted the Homeland Security Communications Lab, an extracurricular workshop designed to prepare students for careers in the homeland security enterprise. Ten students developed advanced communication skills related to pressing homeland security problems, with a focus on research, writing for non-academics, and presenting and briefing for senior executives.
Program creator Trace Lasley is an adjunct professorial lecturer at SPA, a historian at the Human Rights Violators and War Crimes Center, and a veteran of the Department of Homeland Security (DHS). Lasley co-led the pilot with AU alum Patrick Flanagan (CAS/BA,`03), former DHS acting chief of staff and co-founder and Chief Operating Office of tech company Pangiam.
"The Homeland Security (virtual) Communications Lab is an opportunity for students to build their ability to translate academic research for a non-academic, executive-level audience," said Lasley. "Participants take the substantive knowledge and a project from their coursework, refine them, and learn how to engage senior leaders in the homeland security enterprise."
Lasley and Flanagan welcomed several high-level practitioners as guests. Former Secretary of Homeland Security Kevin McAleenan participated, as well as the assistant secretary for Homeland Security, Office of International Affairs; the assistant secretary for Homeland Security, Office of Counterterrorism and Threat Prevention; and the former deputy administrator of the Transportation and Security Administration. Students briefed these senior executives and received feedback on their communication styles.
"The highlight for me was watching the students interact with professionals from DHS and those professionals react as if they were in a conference having a dialogue with policy teams," said Flanagan.
Though created for second-year graduate students, the non-credit program also welcomed dual degree students and one faculty-nominated undergraduate. Student feedback has been enthusiastic, and participants are already seeing professional benefits.
"The Homeland Security Lab was a great opportunity to improve my writing and briefing skills," said Isabella Saldias, an SPA graduate student and research trainee at the Center for the Study of Weapons of Mass Destruction. "I have already had more opportunities to brief at work because my supervisor knew I completed the lab. It was an essential part of my graduate education and helped the transition into the homeland security enterprise."
With its Saturday afternoon scheduling and interactive format, the lab struck students as actual job-training rather than standard coursework.
"I acquired many skills that I feel I wouldn't have acquired in a normal college classroom environment," added classmate Haley Sabetta. "From learning how to break down hundreds of pages of strategies into one-page memos, to [preparing] to brief actual practitioners in the field, this lab gave me the real-world experience I don't think I could've received anywhere else."
Lasley and Flanagan agreed that lab participants gained vital and marketable skills.
"The diversity of thought and the recommendations put forth represented policy professionals ready to enter the Department of Homeland Security (DHS) to shape federal policy," said Flanagan.
SPA hopes to offer the Homeland Security Communications Lab every fall semester.