Achievements
SPA Launches New Cyber Certificate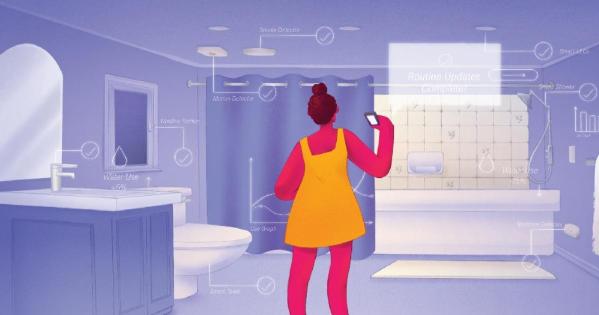 In the past few years, SPA has continued to build out its graduate programming designed specifically to prepare future leaders in the national and homeland security space for the evolving threat environment. As part of this growth, the Master of Science in Terrorism & Homeland Security Policy (THSP) program now offers students the opportunity to earn a Graduate Certificate in Cyber Policy and Management. Graduate students in the Masters of Public Administration and Masters of Public Policy programs are able to earn a concentration in this important area as well.  
Launched in Fall 2021 under the leadership of Dr. Sasha O'Connell, who currently serves as an Executive in Residence at SPA and the THSP Program Director, the "cyber certificate" was designed for students preparing for non-technical, leadership roles in the public sector.  
"Watching the cyber cert come to life and the students fill the classes and engage with the programming has been inspiring," O'Connell said. "I believe our unique focus on providing what 'every future government leader needs to know' about cyber and tech policy is a truly unique offering that positions our students to not only get jobs in government, but have a hugely successful impact when they get there."
A cornerstone of this new programming is the course "Technology Fundamentals for Non-Technical Policymakers" (JLC-696), developed and taught by Dr. James Burrell, an accomplished senior federal government executive, c-level executive, and technology consultant. O'Connell, who worked alongside Burrell in top-level federal positions, invited him to AU to advise on the development of the Graduate Certificate in Cyber Policy and Management and design and lead the tech course.
A core requirement for the certificate, JLC 696 examines how science and technology intersect to affect global and national policy issues.
"The objective of this course is to introduce students to applied fundamentals of science and technology innovation, development, and adoption for future leaders in government, private sector, and non-governmental organizations," said Burrell.
The classroom process involves students in the development of a policy framework and applied case studies that illustrate this relationship between technology and policy. Students also develop a policy paper that examines the potential impacts of technology specific to their area of interest.
"The interest and initiative of the graduate students has been outstanding," said Burrell. "A significant number of students have extensive experience as users of online and cyber technologies and recognize the benefit of developing a deeper understanding of the innovation process and impact that emerging technologies will increasingly have on society, government, and global policy issues."
Current THSP student Clarissa Gallo, who is currently interning with the Office of the Director on National Intelligence, looks forward to applying these concepts in her professional life.
"Dr. Burrell has taught me about the technologies transforming the landscape of our lives," she said. "Technology experts and policymakers must work together to create policies that promote safe and sustainable technology practices, and take market potential into account."
Fellow THSP student Evan Gertler, who works at the U.S. Department of Justice, agrees.
"James Burrell effectively bridges the language divide between technologists and policymakers," he shared. "Coming in as a student with minimal technical skills, Burrell made the topic of emerging technologies accessible, with the rare opportunity for interactive discussions with such an accomplished expert."
Burrell and O'Connell are excited to expand the cyber certificate offerings.
"The concepts of cyber technology are transdisciplinary, with applications and impact that involve the entire spectrum of academic programs and policy positions," said Burrell. "It is imperative that public policy programs consider the importance of providing students with a basic understanding of technology fundamentals and the contextual relationships to key policy impact areas, which increasingly represents a critical knowledge requirement for the success of future leaders."
For information about the Graduate Certificate in Cyber Policy and Management, visit the website or email spacybercert@american.edu.