Achievements
SPA's Taryn Morrissey Named Urban Institute Visiting Scholar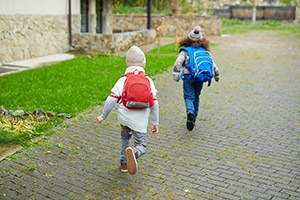 SPA Assistant Professor Taryn Morrissey is working this semester as a visiting scholar for the Center for Labor, Human Services, and Population at the Urban Institute in Washington, DC.
While on sabbatical, Morrissey says she was drawn to the opportunity to collaborate with fellow researchers and her former professor from Cornell University, Elizabeth Peters, who is director of the center.
The Urban Institute supports the development of research to help better understand and solve real-world challenges in a rapidly urbanizing environment. Morrissey's role as an urban Institute scholar is to blend academic rigor with collaboration with policymakers, community leaders, practitioners, and the private sector to diagnose problems and find solutions.
"My goal is to keep a hand in what is policy relevant," said Morrissey. "I'm particularly interested in instability in young children's lives and how that relates to their outcomes."
Morrissey examines economic instability, such as income fluctuation, parents' job fluctuation, family structure changes and how that affects their health and achievement. She wants to look into what government and private programs – public assistance, employer support through paid parental leave – can do to help buffer instability.
This Spring, Morrissey hopes to work on grant proposals to create sustained relationships between researchers at the institute and AU's School of Public Affairs.