Achievements
13 SPA Students Named Finalists for Prestigious Presidential Management Fellowship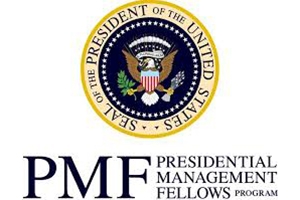 The School of Public Affairs is proud to announce that 13 of its graduate students have been named Presidential Management Fellow Finalists for the class of 2015. This represents a nearly 100 percent increase over last year's SPA finalists. It is a testament to the quality of the students, faculty, and advisors within the SPA program.
For the past 30 years, the Presidential Management Fellowship has annually awarded 2-year federal appointments to accomplished students, who demonstrate the leadership qualities necessary to serve within the federal government. The three-stage application is highly competitive—this year, out of approximately 7,800 applicants, only 600 were named finalists.
The large increase in SPA's PMF finalists from SPA correlates with American University's overall upward trend of success. In 2013, AU ranked third among qualifying schools with 19 finalists. Last year, it ranked second with 34 finalists. This year, with 43 finalists, AU ranks first.