Research
Timely Study by SPA Researchers Provides Roadmap for Equitable Lead Pipe Replacement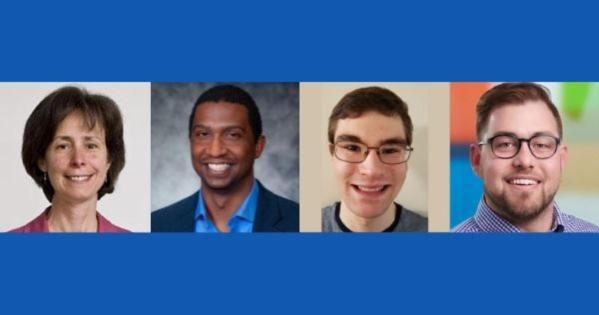 Just as the U.S. is on the verge of a massive infrastructure investment, faculty and graduate students from the AU School of Public Affairs (SPA) have published a paper that highlights the need for replacement of toxic lead pipes to be done in a way that is fair to all residents, regardless of income or race.
"Full Service Line Replacement: A Case Study of Equity in Environmental Remediation," coauthored by Karen Baehler, associate dean of faculty and SPA Scholar in Residence; Marquise McGraw, SPA professorial lecturer; Michele Aquino (SPA/PhD '24); and Ryan Heslin (AU/MS '22), in partnership with experts at the Environmental Defense Fund, recently appeared in the peer-reviewed, open-access academic journal Sustainability.
"This is the first examination of health equity and environmental justice in the context of replacing lead service lines, based on administrative data," Baehler said. "It's exceptionally important at this moment in history where there's a very robust national conversation about the importance of replacing lead service lines. People now really understand that it's not enough to add corrosion control to the water. We really have to get the lead out of the ground—and we have to get all of the lead out and do it fairly and equitably."
Nearly 10 million households in the U.S. have lead service lines (LSL) that can contaminate drinking water and pose a health risk, especially to children. This study examined efforts in Washington, D.C., between 2009-2018 to address the issue. The program initially replaced the public segment of pipes, leaving homeowners with the option of paying for repairs in the private segments. At an average cost of about $2,500, the expense was unaffordable for many in the city.
As a result of using this approach for a decade, the rates of full lead pipe replacement in D.C. were nearly two times higher in the city's highest-income wards compared to its lowest. Wards with predominately Black residents had rates of full replacement nearly two times lower than those in less diverse areas. At the more finely grained census-tract level, the authors' models predict that a census tract with household income at the median level would have 50-60% more full replacements than a census tract at the lowest household income.
The city adopted a new policy in 2019 to address this inequity, covering all expenses for some types of full replacements and subsidizing other types based on homeowners' income, which researchers say should be a model for other communities facing similar disparities.
The team submitted comments to the Environmental Protection Agency in 2020 as the federal agency was reviewing new rules on lead and copper. Baehler said the team's latest results could help inform next steps for programs to replace lead water pipes, using funds recently authorized by Congress in the much-discussed infrastructure legislation. Additional funding for lead pipe replacement is contained in the pending "Build Back Better" bill, but its future is highly uncertain.
It is critical for the health and safety of everyone who lives in these properties that lead piping be removed, said McGraw, emphasizing the long-term underinvestment in these programs in neighborhoods such as Ward 7 and 8 in D.C. "The takeaway here is that it's the right thing to do. Making sure that people have access to good, clean, safe drinking water is the bare minimum that we can do as a society," he said. "It's important that we take the lessons that we've learned from this paper and get serious about designing policies which explicitly incorporate equity and fairness to right some of these historical wrongs."
Aquino, who conducted much of the data analysis on the research project, gained valuable experience and contributed to policy implementation research that complements public health literature. "As a new doctoral student, the work ran parallel to what I was learning in class—I was able to apply everything right away," he said, noting that the results underscored the need for all citizens to have equal access to programs. "The idea that people with higher incomes have the means to reduce their health risk while others do not is not a societal value that I think most people believe should be reflected in public policy."