Research
Turkey's National Healthcare Program Significantly Reduces Infant Mortality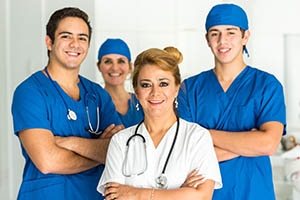 A new study coauthored by AU School of Public Affairs Professor Erdal Tekin, links a nationwide medical program in Turkey to a 25.5 percent reduction in infant mortality. The study also shows an 11 percent decrease in mortality among all age groups.
The study, published in the June issue of The Journal of Public Economics found that Turkey's Family Medicine Program, a government-funded healthcare service, presented significant benefits for Turkish citizens. For instance, the program ensured that each citizen was provided with a designated family physician. It also facilitated free-of-charge doctor visits to citizens and community health centers.
Turkey's Family Medicine Program was established in 2005, and by 2010 it covered the entire population. Within three years, it was estimated that the central government had reached its goal of assigning a maximum of 3,500 people to each one of the more than 21,000 family physicians working in the program.
"The findings are significant because of drop in infant mortality rates, but also because it shows programs like Turkey's can minimize inequalities among the different provinces and regions," said Tekin. "The program has been particularly beneficial in areas with higher mortality, where the benefits take affect faster."
Tekin collaborated with Resul Cesur, Associate Professor of Healthcare Management at the University of Connecticut, Pinar Gunes, assistant professor of economics at the University of Alberta, in Canada, and Aydogan Ulker, senior lecturer in economics at Deakin University in Australia.