On Campus
Ruth Wagner Named Interim Director of MSOD Program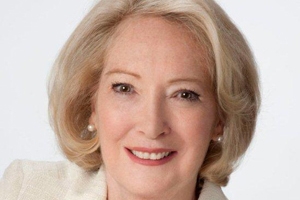 Ruth Wagner, an expert in organizational development, has been appointed interim director of the Master of Science in Organization Development (MSOD) program. She will remain in the position while a search is conducted for a permanent successor.
After nine years as director of the program, Dr. Katherine Farquhar is stepping down on May 31.
Since 2006, Wagner has been on the MSOD faculty, teaching courses in "Applied Research Methods" and "Methods and Models of Change." She also has been an independent organizational consultant to executives of large firms, providing guidance on strategy development, communication and outreach. From 1988 to 2004, she was vice president of American Management Systems, advising the Department of Defense on organizational change and assessment and strategic planning.
In addition to her master's degree in organization development from American University, she holds a doctorate from Fielding Graduate University's School of Human and Organization Development and a bachelor's degree in physics from the University of North Carolina at Chapel Hill.
"I am confident that Dr. Wagner will provide important leadership to the MSOD program during this time of transition," said Dean Barbara Romzek.
Farquhar, a social psychologist, joined the MSOD faculty and the AU faculty as an assistant professor in 1989. Her research, focusing on non-routine executive transitions, has been published widely in the journals Human Resource Management; Public Administration Review; Human Relations; Business Horizons; and the International Journal of Public Administration. In 2005, she was appointed director of the MSOD program, and has developed it into a rigorous 11-course curriculum taught by a diverse faculty of nationally and globally renowned scholar-practitioners.
She will stay on at the School of Public Affairs as an associate professor of public administration until the end of the December, when she will retire after serving 25 years on the faculty.
"Katherine deserves our appreciation for her stewardship of the MSOD program," said Dean Romzek. "It has long enjoyed a strong reputation as one of the finest in the nation for transforming mid-career professionals into exceptional leaders."