Research
When Do Nonprofits Scale Up Staffing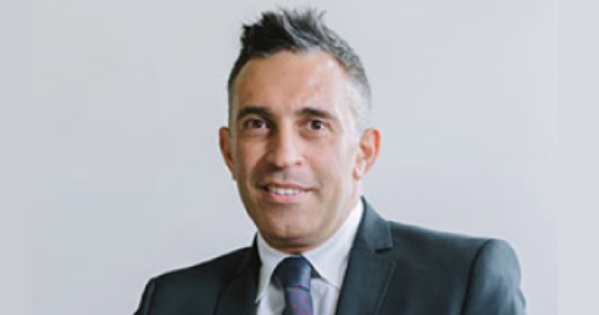 Just what drives nonprofits to ramp up staffing levels and volunteer involvement is the focus of a recent study by SPA Provost Associate Professor Khaldoun AbouAssi. His research, coauthored with Suyeon Jo of the University of Arizona and Angela Bies of the University of Maryland, found both the need to expand programs and the ability of an organization to manage its human resources were at play in decisions to hire and recruit help.
These results appear in the article "Human Resources in Nonprofits: An Indicator of Managerial Preparedness or Program Needs?", published online in Public Performance & Management Review.
The analysis, based on Statistics of Income data sets provided by the National Center for Charitable Statistics, tracked financial information from charitable organizations' 990 Internal Revenue Service tax forms from 2009, 2010, and 2012. Though limited, said AbouAssi, this dataset was highly accessible and contained a decent number of observations, removing the need for a separate survey.
The results found that hiring and recruitment levels were influenced both by an organization's program/service expansion of its programs and its readiness, or capacity, to manage those resources.
"As demand for services grows, organizations need to hire more staff but also rely on volunteers," AbouAssi said. "We also found that when the organization has the management system or infrastructure in place to manage the staff and volunteers, there is a positive association with the number of staff and volunteers."
Further, an organization's program needs and ability to provide services depended on its readiness to manage its human resources. Unexpectedly, however, the researchers found that as the proportion of key or senior staff rose, the number of volunteers dropped. AbouAssi hypothesized that in such organizations, a key staff member might oversee human resources management, increasing their capacity to handle an increase in paid staff and thereby reducing the need to recruit unpaid help, who might otherwise assist with service delivery or fundraising.
Though "the chicken-or-egg" question remains unanswered (do higher staffing and volunteer levels lead to service expansion, or vice versa?), important implications remain, especially for fundraising. Donors would typically rather give to direct services than fund overhead, such as human resources infrastructure, said AbouAssi.
"Donors can continue to demand that funding is used to meet program needs; [however,] delivering services should come hand-in-hand with managing the process. The two should not be separated," he said. "That is why it is important for donors to invest in the capacity of nonprofits."