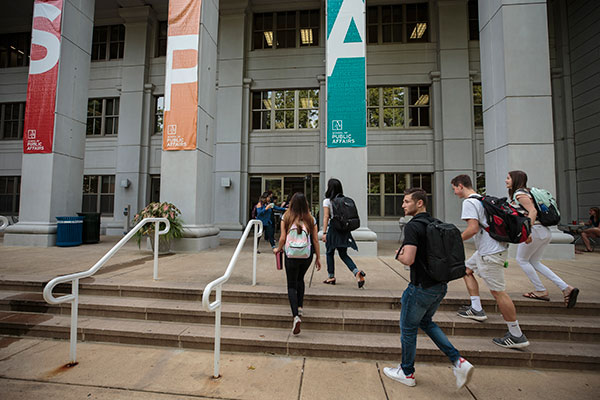 American University School of Public Affairs students have a wide array of clubs, organizations, and activities in which to get involved, make friends, and learn how to lead.
Campus Activities and Engagement
The learning process at American University includes far more than what takes place in the classroom. Learn more about some of the ways to get involved by visiting the University Center & Student Activities. Call the University Center Information Desk at 202-885-3398 for additional information.
Learn more about the American University Civil Discourse Project.