Public Affairs, School of
4400 Massachusetts Avenue NW
Washington
,
DC
20016
United States
Eagle Summit (Orientation) Information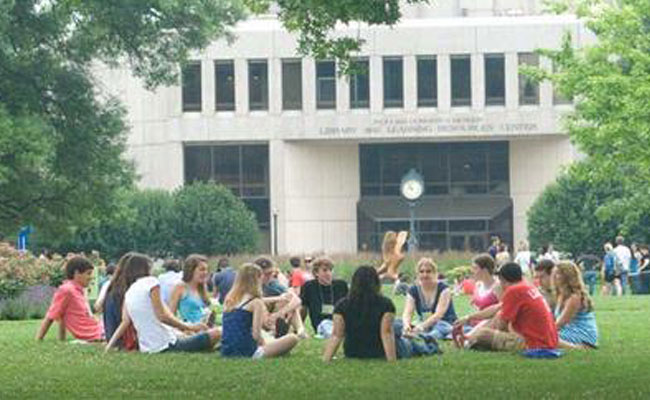 Welcome to the School of Public Affairs at American University!
Our staff and faculty are here to make sure that you start off your experience at SPA right. We want you to feel comfortable and informed as you begin classes and start to explore your new home: Washington, DC.
To help get you started, view the links and video below. You can also take a look at America University's Student Orientation site to learn more.
Advice on Achieving Success from the Associate Dean
From the Associate Dean of Undergraduate Education and an SPA Faculty member, here are strategies, tips, and advice for being successful not just in your first semester, but during the course of your time here at AU and in SPA.
Take OWNERSHIP of your education and time here at AU.
Get INVOLVED with student groups, activities, and your community outside of the classroom. What you do in and outside of the classroom will help you discover more about who you are.
Find and UTILIZE all the RESOURCES offered to you. Everyone wants you to succeed and sometimes that requires a little assistance so use the resources provided.
Explore the campus and the surrounding DC area. Take advantage of all the places you can travel to via public transportation, attend an event at any one of the museums located in DC, try something you may not be able to because you can only find it in this area.
Take CARE of YOURSELF. Get 7 hours of sequential sleep, do not just eat junk food and drink coffee, practice school/work/personal life balance.
First Year Steps
Starting your collegiate experience can be daunting, but if you follow these simple steps, you will start off on the right foot
General Education classes
Math and Writing Requirements
Meet with your academic counselor
Meet with faculty
Starting at SPA
Charting Your Student's Success
An Overview for Parents & Families
There is no perfect pathway to succeeding at the collegiate level. However, if parents and students are both prepared for the journey and map out a vision together, each can help lead the way to a bright future here at the School of Public Affairs and beyond.
Charting Success Presentation
Find the School of Public Affairs
Ward Circle Building
American University
4400 Massachusetts Ave. NW
Washington, DC 20016