SPA Analytics & Management Institute
4400 Massachusetts Avenue NW
Washington
,
DC
20016
United States
Meet Capri Cafaro Former Elected Official and Political Commentator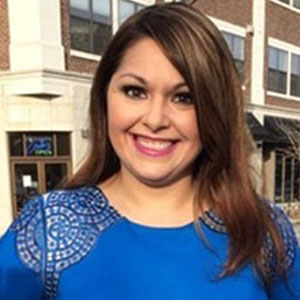 Capri Cafaro is an executive in residence at American University School of Public Affairs, as well as a politician and commentator. She teaches a course on comparative policy analysis for the SPA Analytics and Management Institute.
Prior to AU, she was a member of the Ohio Senate from 2007 to 2016. As a Democratic legislator, she established a track record as an effective leader working across the aisle and advocating for economic growth, Medicaid expansion, and victim's rights.
When Cafaro was just 19, she graduated from Stanford University with a Bachelor's in American Studies. She earned a Master's of Liberal Arts Studies with a concentration in International Studies from Georgetown University and a Master's in Social Work with a concentration in Health and Administration from The Ohio State University.
Before politics, Cafaro worked with several non-profit and advocacy agencies focusing on the needs of older adults including The National Committee to Preserve Social Security and Medicare, and Global Action on Aging, an NGO with consultative status at the United Nations.
Serving in the Ohio legislature, Cafaro was instrumental in passing laws to stimulate economic development in agriculture in Ohio, promote tourism, help revitalize small businesses, and reform Ohio Medicaid law. She was the ranking member of the Senate Medicaid Committee, the Joint Committee on Medicaid Oversight and the Senate Transportation, Commerce and Labor Committee. She was also the vice chair of the Senate Finance Subcommittee on Higher Education and a member of the Senate Ways and Means, Agriculture, Energy/Natural Resources and the Joint Legislative Ethics Committees. Cafaro was elected by her Democratic colleagues to serve as assistant minority whip, then minority leader.
Cafaro is a frequent guest on television and radio news programs, appearing on Fox News, Fox Business, CNN, CBC, France 24 and a variety Sirius XM and Fox affiliate radio programs. She has published opinion pieces in the Huffington Post and the Washington Examiner's Beltway Confidential blog.
What Can We Learn from Canadian Health Policy?
In her course, "Comparative Policy Analysis: U.S. and Canadian Health Policy and Delivery," Cafaro will teach students the fundamentals of conducting comparative policy analysis by examining both U.S. and Canadian health policy. Experts from the University of Toronto Institute of Health Policy and Management co-lecture through video conference to provide on-the-ground insights into the Canadian health system.
"At a time of so many proposed changes to health care policy, it is valuable to understand and learn from the strengths and weaknesses of other nations' health care systems," says Cafaro. "Proficiency in comparative policy analysis is a critical skill for anyone interested in government."