SPA Analytics & Management Institute
4400 Massachusetts Avenue NW
Washington
,
DC
20016
United States
Meet Lewis Faulk Nonprofit Scholar and Innovator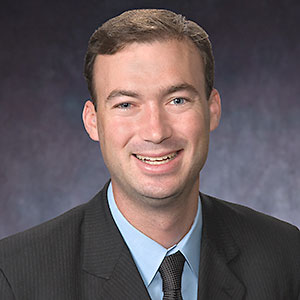 American University School of Public Affairs Associate Professor Lewis Faulk is an expert in nonprofit management, nonprofit finance, and the intersection of nonprofit organizations and public policy. In addition to teaching a variety of management and policy courses, he also teaches "How to Start a Nonprofit" for the SPA Analytics and Management Institute.
As part of his research, Faulk investigates how nonprofit organizations respond to neighborhood gentrification and the effects of competition in the nonprofit sector. He also explores public policies that support social innovation and influences on foundation grant-making, organizational capacity, financial health, and performance. His findings have been published in several prestigious academic journals including Public Administration Review, Public Management Review, and International Public Management Journal. He currently serves as associate editor of Nonprofit Management and Leadership.
Faulk has a Ph.D. in public policy with a concentration in nonprofit and public management from the joint Ph.D. program in public policy at Georgia State University and the Georgia Institute of Technology. He is a fellow of SPA's Metropolitan Policy Center, a member of the affiliated faculty of the AU Center for Innovation, and a research fellow of the Center for Organizational Research and Design at Arizona State University.
Faulk received the 2012 Gabriel G. Rudney Memorial Award for Outstanding Dissertation in Nonprofit and Voluntary Action by the Association for Research on Nonprofit Organizations and Voluntary Action. He remains active with the Association for Research on Nonprofit Organizations and Voluntary Action, the International Society for Third Sector Research and leads the Nonprofit Panel Dataset Project.
Nuts and Bolts of Launching a Nonprofit
Structured as a hand-on workshop, Faulk will be teaching the course, "How to Start a Nonprofit." Students will learn the various organizational forms social entrepreneurs can use to pursue their missions, and the legal process on the state and federal levels to establish those organizations. It will cover the advantages and disadvantages of different organizational forms as well as how to manage the potential legal and strategic pitfalls that confront startup organizations.
"The world is rapidly changing, and entrepreneurial organizations play a large role in that change," says Faulk. "This course provides the knowledge and tools for emerging social entrepreneurs to design and launch new organizations for maximum social impact."