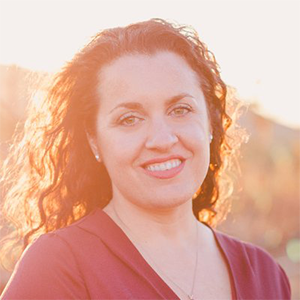 Allison Teixeira Sulier, Chief of Staff, Congresswoman Sharice Davids (D-KS-3)

Allison Teixeira Sulier has more than a decade of experience in strategic communications and Democratic politics.  She is currently chief of staff for U.S. Congresswoman Sharice Davids of Kansas, one of the first two Native American women ever to serve in Congress, and she managed Davids' successful 2018 campaign against a four-term incumbent. 
Prior to joining Davids' team, Teixeira worked as communications director for Senator Amy Klobuchar.  She also previously helped elect Democrats through her work as deputy director for senate campaign communications at American Bridge 21st Century, and as vice president at Three Point Media, where she produced political ads for TV and digital and advised candidates across the country, including in California, Nevada, Michigan, Maryland, and Illinois. 
Teixeira got her start in politics as communications director and senior advisor to Congressman Ami Bera from Elk Grove, California.  In 2012 she was part of the senior team that led Bera to an historic upset over a long-time Republican incumbent, and in 2014 she helped lead one of the closest and most expensive congressional races of the year. 
Teixeira earned a Masters of Arts degree in Communication Management from Emerson College in Boston and a Bachelor of Arts in English from Salve Regina University in Newport, RI.  She lives in Washington, D.C. with her husband, their son and their rescue dog.  She is a WeLead alumna from the 2011-12 class.
Allison Teixeira Sulier spoke at the January 2020 training session.