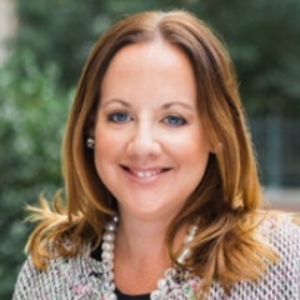 Amanda Hunter, Executive Director, The Barbara Lee Family Foundation
Amanda Hunter promotes the Barbara Lee Family Foundation's mission to advance women's representation in American politics by leading its research and communications efforts. Hunter is also the lead on the Gender on the Ballot collaboration with American University's Women & Politics Institute. 
Prior to joining the Barbara Lee Family Foundation, Hunter served as Director of Marketing and Communications at The Phillips Collection in Washington, DC, America's first museum of modern art. Previously, she served as Senior Press Representative at The John F. Kennedy Center for the Performing Arts in Washington, leading media relations efforts on events like The Mark Twain Prize for American Humor and Kennedy Center Honors. She also served as Deputy Communications Director at the Recording Industry Association of America (RIAA), the trade association for record companies, and Manager of Public Relations for the Distilled Spirits Council of the United States (DISCUS).
Hunter earned a Bachelor of Arts degree in English and Communications from St. Joseph's College of Maine.
Hunter last spoke at the January 2022 session of WeLead.