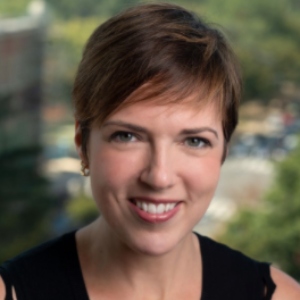 Antonia Ferrier, Chief Strategy & Communications Officer, CGCN Group

Antonia Ferrier is a Partner at CGCN Group, an integrated advocacy and strategic communications firm, where she helps Fortune 500 companies, non-profits, and trade associations navigate complex public affairs challenges. Prior to joining CGCN, Ferrier worked on Capitol Hill on the front lines of some of the most significant policy debates and legislative battles of the last two decades. The Washington Post described her as "one of the top Republican message gurus on Capitol Hill."
As Staff Director of the Senate Republican Communications Center, Ferrier spearheaded communications and strategic planning on a wide range of issues, including tax reform, health care, trade, national security, the financial crisis, and judicial nominations. She built her reputation working for some of the most high-profile members of the House and Senate, including Majority Leader Mitch McConnell, former Senate Finance Committee Chairman Orrin Hatch, former House Speaker John Boehner, then-House Minority Whip Roy Blunt, and then-Senate Majority Leader Bill Frist.
While working for Representative Blunt (R-MO-7), Ferrier was part of the team that shepherded the Troubled Asset Relief Program through Congress in 2008, pushed for congressional approval of the Bush Administration's trade agenda, and passed bipartisan legislation authorizing the Foreign Intelligence Surveillance Act.
Ferrier earned a Bachelor of Arts degree in International Relations and Economics from American University and is a frequent panelist with WeLead.