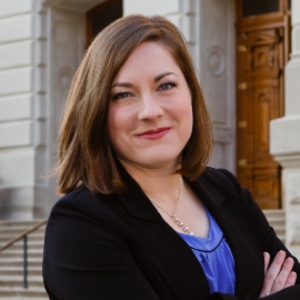 Ashley Eason, Candidate, Indiana State Senate, 46th District 
Ashley Eason recently resigned as the vice-president of programs and services for The International Center so that she could campaign full time for the Indiana State Senate where she would represent the citizens of Indianapolis. Her work at The International Center was promoting the organization's mission and vision to help Indiana embrace a global economy, value all cultures, and ensure the state is a vibrant place to live and work.
A native of Texas, Eason has called Indianapolis home for the last several years after moving from Washington, D.C. where she worked as a bipartisan non-profit leader with several midwestern elected officials for the U.S. Global Leadership Coalition. She also served with Hope Church in Cordova, TN where she coordinated international humanitarian missions for adults and youth.
Eason earned a Bachelor of Arts degree in Communication Studies from Texas Tech University and a Master of Arts degree in International Peace and Conflict Resolution from American University.
Eason spoke at the January 2022 training session.