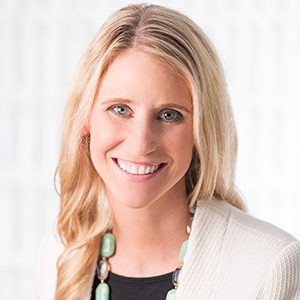 Brin Frazier, Chief Communications Officer, McCourt
 
Brin Frazier recently joined real estate investment firm McCourt as its Chief Communications Officer. Prior to joining McCourt, she was Senior Strategist for Policy Communications at Amazon. In addition, she is a visiting researcher at Georgetown University, where she is researching and writing about a 1940s legal battle that desegregated a small school district outside Kansas City, KS, and helped paved the way for Brown v. Board of Education (Topeka).
Before joining Amazon, Frazier was the Director of Executive & Strategic Communications at Nissan Motor Corporation, where she wrote for Nissan's top executives and helped to develop and execute the company's communications strategy. She joined Nissan in 2012 and, until 2016, was based at its global headquarters in Japan. While living in Tokyo, Frazier was the speechwriter for Nissan's Chairman & CEO.
Prior to Nissan, Frazier served at the U.S. Department of Justice for three years as chief speechwriter to Attorney General Eric Holder and led the department's speechwriting team. She began her career at the White House in President Clinton's Office of Speechwriting. She has served two stints on Capitol Hill, including on the Energy & Commerce Committee as Deputy Communications Director and speechwriter to former Chairman John Dingell. She has written speeches and opinion pieces and provided strategic guidance for a variety of business and non-profit leaders and political candidates.
Frazier earned a Bachelor of Arts degree in English Literature from Georgetown University and a Master of Arts Degree in Writing from Johns Hopkins University. She currently serves on the Board at CulturalDC. 
Brin spoke at the March 2020 training session.