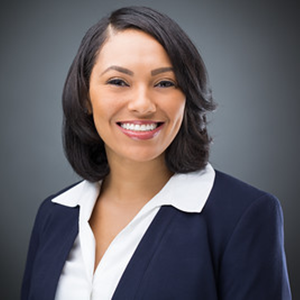 Cherisse Eatmon, Millennial Action Project (MAP) 

As the Director of the State Caucus Network with the Millennial Action Project (MAP), Cherisse is responsible for the bipartisan engagement of young state legislators across the country.  Through the State Future Caucus Network, these policymakers are committed to fostering non-partisan solutions to address issues impacting the millennial and future generations.  Before joining the MAP staff, Cherisse was Manager of Legislator Outreach with Women In Government Foundation Inc. a DC-based non-profit responsible for providing leadership opportunities, networking expert forums, and resources to the nearly 1,800 female state legislators across the United States. 
Cherisse has a Master's in Public Health Service Policy Management from the University of South Carolina and a Bachelor's degree in Biology earned at the same institution. She previously worked in the Government Affairs and Public Policy office of Novo Nordisk, Incorporated and the Office of Policy Analysis with the Central Office of the Department of Veterans Affairs. Prior to moving to Washington, DC, Cherisse worked at New Morning Foundation a policy and advocacy non-profit in Columbia, South Carolina.  As Program Manager of the "Tell Them" Ambassador Program, Cherisse trained and managed a volunteer network of more than 100 professional leaders and organizations responsible for health policy advocacy in the community and at the statehouse.
Cherisse spoke at the November 2018 Grassroots Mobilization and the Role of Lobbying in Politics training session.