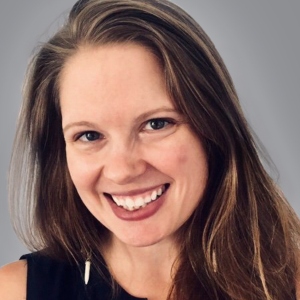 Chrissy Hyre, Principal and Sr Vice President, Chapman Cubine Allen & Hussey 
Throughout her career, Chrissy Hyre has driven innovative, impactful ways to communicate with donors and supporters. She has a particular passion for developing multichannel communications and fundraising strategies from the ground up. Her wide breadth of experience across channels has helped her pioneer new strategies to grow her clients' fundraising programs, and her creative approach to donor communication has been recognized industry-wide with multiple Pollies, DMAW MAXIs, and Fundraising Success Awards.
Since joining CCAH in 2009, Hyre has been a key part of their political team. Her work has been instrumental in the fundraising success for many well-known Democratic political organizations and candidates and progressive advocacy organizations. She has played a key role in partnerships with Biden for President, the Democratic Senatorial Campaign Committee, EMILY's List, the Democratic Governors Association, Hillary for America, Jaime Harrison for South Carolina, and Jeanne Shaheen for Senate. She has also managed mail, text, and phone voter registration, vote by mail, and GOTV programs for organizations working across the country. In 2020, she was recognized as a '40 Under 40' by the American Association of Political Consultants.
Hyre earned a Bachelor of Science degree in English from Radford University and lives in Alexandria, VA. 
Hyre spoke at the March 2021 training session.