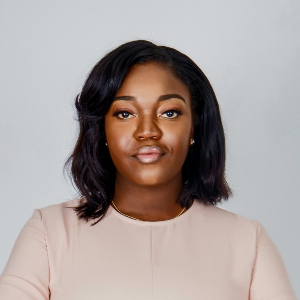 D'Shawna Bernard, Senior Director of Political and Strategic Partners, Hustle 
D'Shawna Bernard has spent a decade dedicated to progressive politics and partnerships, and currently works at the intersection of tech and politics as the Director of Political Partners at Hustle, the leading peer-to-peer texting platform in the United States. Her passion for public service has allowed her to work across a range of issues within the public and private sector, all of which have been rooted in equity, accessibility and justice. She has served in multiple capacities in organizations and on national campaigns where she has used her expertise to facilitate national political strategy and build coalitions across the U.S. and internationally. 
Bernard has worked for the Congressional Black Caucus Foundation, the Democratic National Convention Committee, Hillary for America, Abrams for Governor and served as a Special Advisor on Senator Elizabeth Warren's Political Team for her Senate re-election campaign in 2018. There, she led efforts to identify engagement, outreach and organizing opportunities with key elected officials, constituency leaders, community stakeholders and state parties on behalf of the Senator. Most recently she served as the Director of Black Outreach for Senator Warren's 2020 Presidential campaign. 
Born in Trinidad and Tobago, Bernard attributes her love for politics and people to her culturally-diverse West Indian upbringing, and is committed to building a global community for Trinbagonians everywhere. She founded the Student and Professional Organization of Trinidad and Tobago in 2013 and continues to chair the Executive Board. 
Bernard earned a Bachelor of Arts degree in Political Science from American University. She is a graduate of the WeLead class of 2014-2015.  
Bernard spoke at the March 2021 training session.