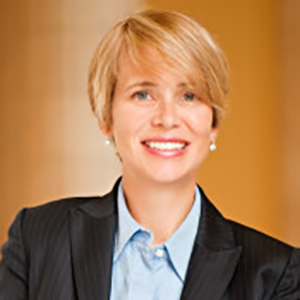 Jennifer Bell, Chamber Hill Strategies 

Jennifer Bell is the founding partner of Chamber Hill Strategies, a certified women-owned small business and bipartisan lobbying firm.  Her practice focuses on developing legislative and regulatory strategies for health care industry leaders.  In addition to advising clients, Jennifer manages the production, marketing, and sales of the firm's external policy subscription PolicyCrush.
Named one of The Hill's "Top Lobbyists," Jennifer has nearly 20 years of experience in advocacy and policy development.  She served as majority policy advisor for the Senate Finance Committee for then-Chairman Charles Grassley (R-IA) and worked for the Senate Committee on Health, Education, Labor, and Pensions (HELP) under then-Chairman Jim Jeffords (I-VT). She also advised Sen. John Thune (R-SD), first as a legislative assistant in the House of Representatives and as his Senate campaign policy director.  Prior to founding Chamber Hill Strategies, Jennifer led numerous client strategies at two prominent law and lobbying firms and launched her own successful policy and advocacy consulting firm Jennifer Bell + Partners.
A certified speech-language pathologist, Jennifer received a Master of Science in Communication Disorders from the University of New Hampshire, and a Bachelor of Arts in French from Wheaton College.
Jennifer spoke at the November 2018 Grassroots Mobilization and the Role of Lobbying in Politics training session.