Kate Raulin Carney WeLead Class of 2014-2015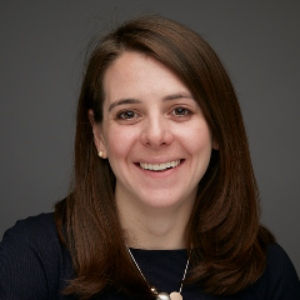 Kate Raulin Carney
Director, Corporate Social Responsibility, TIAA
What was the most valuable thing you learned from WeLead?
WeLead showcased the many ways you can interact and work in our political system. There was such a breadth of experiences and professions among my class as well as the speakers that allowed me to learn about the various influences and stakeholders in this field. There are endless opportunities to be able to work in this space!
What was your favorite part of the program?
I enjoyed spending time with a group of smart, passionate, bipartisan women and seeing how everyone interacted with the legislative/government system in different ways.
What advice would you give to the current WeLead class?
Take advantage of networking with the speakers. For example, follow up with someone in your field or in your dream job and ask them for a 30-minute informational interview.
How did you secure your current position, and did it include any WeLead networking or alumnae?
I secured my current position through connections made in graduate school. However, WeLead was great to include on my resume as an example of leadership and professional development training outside of my current job – it showed initiative and that I was constantly seeking new experiences and opportunities.
Any other thoughts on your WeLead experience?
It was great!  I'm happy to be part of this group and help as an alum in any way I can.
Carney has demonstrated a commitment to driving social impact throughout her career, starting on Capitol Hill as an advisor in agriculture, science, space, telecommunication, transportation, infrastructure, foreign affairs, trade, and education policy. She also has expertise in domestic and international public, non-profit, and private sectors, including as the Founder of Write to Be, a nonprofit that provides mentorship and skills training to girls in Southern Haiti. Carney earned a Master of Public Policy degree from the University of Maryland and a Bachelor of Arts degree in Economics Management from Ohio Wesleyan University.