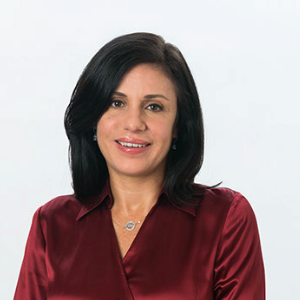 Lisa Montenegro, Lead-Wiser, Leadership Coaching and Consulting

Lisa Montenegro works with leaders to realize their full potential, optimize performance, and increase satisfaction with their work and lives. As a long-time senior executive, she offers a unique insider perspective on the challenges of leaders, particularly in complex organizational settings. Her work's purpose is to help leaders be wise - to evolve, transform, and succeed while enjoying their work and lives with intention and purposefulness.

For more than 15 years, Montenegro has worked with leaders and organizations to maximize performance and engagement, exceed results and increase overall satisfaction. As an experienced human resources executive, she has partnered with leaders to create high-achieving and super engaging organizations across multiple industries, for both small and very large businesses. As a leadership coach, she has worked with leaders to identify and prioritize development issues and goals with real-time action plans that result in sustainable transformation that shifts both habits of routine and mind.  As an executive coach she has also supported her clients in addressing strategic issues of the organization, while simultaneously addressing personal development issues.  

Montenegro's clients comment that her approach is practical while insightful, and balances a style of compassion with a strong focus on achieving tangible results. They find her extensive experience in executive leadership and organizational development to be very valuable to her coaching.

Montenegro earned a Bachelor of Arts degree in Psychology from the University of Maryland, a Master of Science degree in Industrial and Organizational Psychology from the University of Baltimore, and a Leadership Coaching Certificate from the nation's premier leadership coaching program at Georgetown University.  She has also earn a SPHR (Senior Professional in Human Resources) designation from the Society for Human Resources Management.