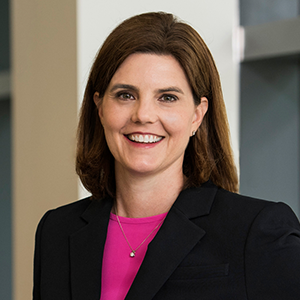 Megan Sowards Newton, Jones Day

Megan Sowards Newton draws upon nearly two decades of experience in government and politics in her practice as an election lawyer. She advises members of Congress, candidates, political committees, corporations, trade associations, nonprofits, and donors on matters related to state and federal election laws. She also has represented clients before the Federal Election Commission (FEC) and the House and Senate Ethics Committees.
Most recently, Megan served as general counsel for Governor Jeb Bush's 2016 presidential campaign where she oversaw the campaign's legal division and advised the campaign on a full spectrum of political law issues as well as corporate compliance. She has previously served as general counsel to the National Republican Senatorial Committee (NRSC), advising senators and candidates on ballot access, ethics rules, and campaign finance issues; crafting and managing the compliance structure for the Committee's $40 million independent expenditure unit; reviewing and defending television ads; and leading recount preparations in battleground states.
During the 2012 election cycle, Megan served as deputy general counsel for Romney for President, where she managed the campaign's innovative compliance approach to pay-to-play rules and developed a mastery of ballot access, delegate selection, and acquisition rules.
Megan has substantial experience preparing public financial disclosure statements and forming political committees including candidate committees, political action committees (PACs), SuperPACs, and Joint Fundraising Committees.
She began her career in government, working as a speechwriter and press secretary for two Republican senators and an assistant secretary of state.