State Representative Melissa Shusterman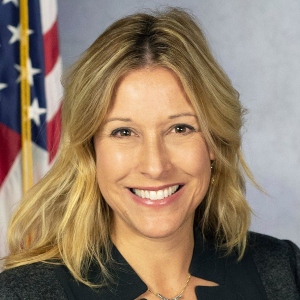 PA House of Representatives (D-157)
State Representative Melissa Shusterman is a 2nd term member of the Pennsylvania House of Representatives. Before being elected in 2018, Shusterman pursued a successful career in television and digital media, creating content for networks including VH1, MTV, HGTV, and more. Shusterman then returned to Pennsylvania to launch her own video production company, Fedora Media.
When asked about her career change to public service, Shusterman recalls the disappointment and weariness many of her friends, family, and neighbors began to express about government and politics. She wanted to influence positive change and help build a state government that truly worked for the people. Today, that mission continues as Shusterman's legislative priorities, which include economic revival and workforce development, renewable energy for a sustainable future, and fair treatment and equal opportunity for vulnerable, underserved communities.
Shusterman earned a Bachelor of Arts degree in History and Russian Studies from Lafayette College, and a Master of Arts degree in Film & Television from American University. She currently resides in Schuylkill Township, PA with her husband and son.
State Representative Shusterman spoke at the October 2021 session.