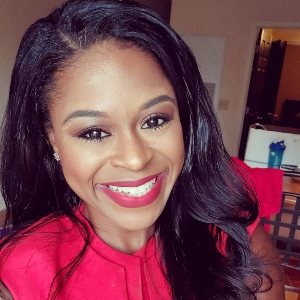 Rhonda Foxx, Head of Social Equity Policies & Engagements, Intel
Rhonda Foxx joined Intel in 2020 to lead its social equity engagement and policy work in Washington, D.C She is also the Founder of HBCU House, a platform that connects college students to 21st-century career opportunities. Foxx ran for United States Congress in 2020 (NC-06) after serving for five years as Chief of Staff to U.S. Representative Alma Adams (D-NC-12).
As a Congressional staffer, Foxx was instrumental in pushing for greater diversity on Capitol Hill. She co-founded the Black Women's Congressional Alliance and the bipartisan, bicameral Chief's Alliance. Through these organizations, Foxx led Capitol Hill's first diversity recruitment event for new Members of Congress, Politico's bipartisan Salute to Women Chiefs of Staff, and the annual bipartisan Women on the Rise celebration. Her efforts have been covered by Forbes, Politico, Roll Call, the National Journal, and McClatchy. In 2019, she was recognized as one of Essence Magazine's top 100 women affecting change.
Before joining Congresswoman Adams' office, Foxx was the interim Campaign Manager and Finance Director to Red to Blue candidate Erin Bilbray in Nevada. Before that, she worked as Director of Operations for Congresswoman Eddie Bernice Johnson (D-TX-30). She also served as the national and PAC fundraiser for Rep. Johnson, as well as Suzanne Bonamici (D-OR-1), and Yvette Clarke (D-NY-9). Foxx began her political career as a Finance Assistant for Senator, Kirsten Gillibrand (D-NY). 
Prior to working in politics, Foxx was the Executive Director and Chief Counsel for the London's Bridge Foundation, a nonprofit operated by NFL Pro Bowler London Fletcher. Foxx serves on the Board of Visitors for North Carolina A&T State University and she's a past Board Member of the North Carolina State Society. She earned a Bachelor of Arts degree from the University of North Carolina at Chapel Hill and a J.D. from the George Washington University Law School.