Zainab Mohsini WeLead Class of 2019-2020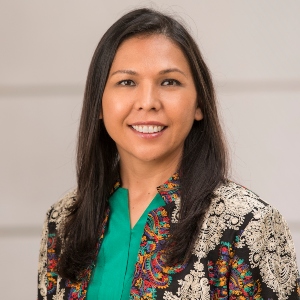 Zainab Mohsini
Legal Coordinator, National Abortion Federation
What was the most valuable thing you learned from WeLead?
WeLead provides a space for women to understand the ins and outs of a political campaign. It is unique because many programs encouraging and supporting women to run are too pricey for people to access.
What was your favorite part of the program?
I met many great people during the program. 
What advice would you give to the current WeLead class?
Have an open mind and be critical of your own perspective. It is very easy to see flaws in others, but our political sphere needs people who can be critical of our own flaws in perspective, ideology and way of life.
Mohsini is a first-generation Afghan-American whose family was placed in Oregon in 2003 by the United Nations High Commission for Refugees. She volunteers with immigrant organizations and frequently helps canvas, phone-bank, protest and support progressive candidates and policies. Mohsini ran for Congress in Virginia's 11th District in 2020, while she was completing her year in WeLead.  She earned a Bachelor of Arts degree in Communication from Virginia Tech, and is the first person in her family to graduate college.