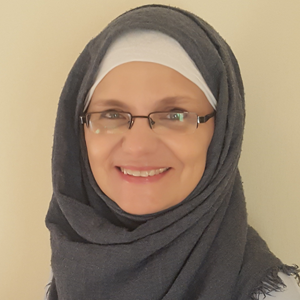 Heidi Aboutaj

Adjunct Instructor School of Prof and Extd Studies
Bio

Heidi Aboutaj has been teaching ESL at the university level for over 25 years. She has a BA in French from Trinity University and an MA in TESOL from the University of North Texas. Before joining ELTA, she taught English in Saudi Arabia, Texas, and Morocco, where she served with the Peace Corps. She has also worked as an IELTS speaking and writing examiner. Outside the classroom, she has experience in curriculum design and language assessment.
Spring 2021
ELTA-070 English for Academic Purposes

ELTA-160 Culture of Higher Educ in U.S.
Summer 2021
ELTA-070 English for Academic Purposes