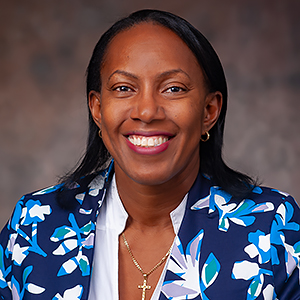 Carthy Boston

Instructor School of Prof and Extd Studies
Degrees

BA in Elementary Education, Speech Communication, and Theater, University of the Virgin Islands

MSc in SPA, State University of New York College at Buffalo

MPA, Rutgers University

Bio

Before joining the faculty at ELTA, Carthy Boston was teaching ESL courses at neighboring Prince Georges Community College in Maryland. She has extensive experience teaching in bilingual classrooms, providing cross-cultural training to the staff of multi-national corporations and serving as a higher education administrator in different capacities. Carthy interest lies within languages, culture & student affairs administration. She is currently teaching an undergraduate 3-credit Media and Culture course, Academic Discussions: a course focused on oral communications, and a graduate-level reading and vocabulary course. She enjoys being multi-lingual, playing tennis, track & field events, traveling, and being of an avid volunteer in the community.
Spring 2021
ELTA-100 Media and Culture

ELTA-160 Culture of Higher Educ in U.S.
Summer 2021
ELTA-052 Academic Discussion-Level 5
Fall 2021
ELTA-100 Media and Culture

ELTA-100 Media and Culture