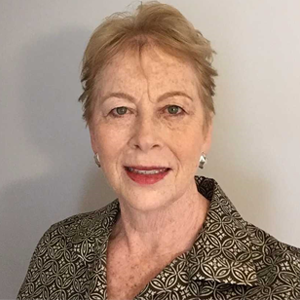 Barbara Stoll

Adjunct Professorial Lecturer School of Prof and Extd Studies
Degrees

MA in Applied Linguistics from the University of South Africa

Bio

Barbara Buchhorn Stoll is an Adjunct Professor in ELTA. Originally a native of Kansas City, Barbara has spent ten years off and on in the Washington DC region. She earned her teaching degree from the University of Central Missouri, has an ESL certificate from Georgetown University, an Honours degree in ESL from the University of Witwatersrand, and an MA from the University of South Africa.

Ms. Stoll has taught in Iraq, Qatar, and South Africa, as well as the U.S. Earlier in her career, Ms. Stoll spent 11 years with Sprint as a program manager for E-Rate, eight years with AT&T in Marketing, and four years with the U.S. Department of Education. Her favorite activities are visiting museums, attending lectures, and serving as a docent at Tudor Place in Georgetown on occasional weekends.