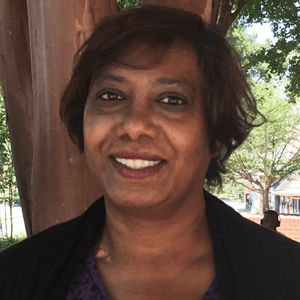 Elizabeth Meredith

Adjunct Instructor School of Prof and Extd Studies
Degrees

BA in English Language and Literature, Murdoch University, Australia
MA in International Education & Human Development, George Washington University

Bio

My name is Elizabeth Meredith and I am an Adjunct Faculty in the ELTA program. My love for teaching students from all over the world motivated me to complete a M.A in International Education and Human Development from George Washington University.
I have taught English in Singapore in the Gifted Program and at the National University of Singapore, National Institute of Education. I started my ESL career in U.S at Strafford University, then Montgomery College and now at American University. Having learned English as a second language, I have great empathy for students who want to learn the language and understand some of their struggles. I take this lifelong learning journey with my students as it fulfills my inner desire to see them succeed.