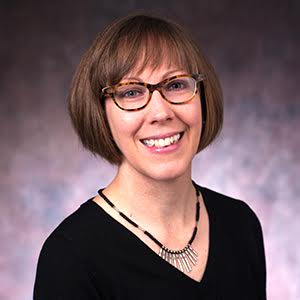 Marie Fritz

Associate Dean of Faculty Affairs School of Prof and Extd Studies
Additional Positions at AU

Professorial Lecturer

Degrees

Ph.D. in Government and Politics (Public Law and Political Philosophy), University of Maryland, College Park.

Favorite Spot on Campus

The Main Quad

Favorite Place in Washington DC

Kenilworth Aquatic Gardens

Book Currently Reading

At the Boundaries of Homeownership: Credit, Discrimination, and the American State by Chloe N. Thurston

Bio

Dr. Fritz is a political scientist with over 15 years of experience in the areas of social policy research, anti-poverty advocacy, evaluation, and direct social services. After completing her undergraduate degree she spent one year living and working in a homeless shelter for women and children as part of a volunteer service program. She has worked in a variety of anti-poverty programmatic areas including low-income housing, food security, intimate partner violence, transit equity, public entitlements, and youth development. She wrote her dissertation on the impact of gender and familial ideology on contemporary federal housing policy development in the United States. Her academic research and writing focuses on the intersection of gender, social policy, and political ideology.

Dr. Fritz has taught seminar courses on Gender and the Law and Critical Race Theory at the University of Maryland, College Park. At American University, Dr. Fritz has taught a variety of experiential learning-focused courses including Transforming Communities and U.S. Politics and Policy in the Washington Semester Program, Introduction to American Government and Introduction to College Inquiry in the Washington Mentorship Program, and Seminar in Applied Politics in the Graduate Gateway Program. She has directed independent study courses on Research and Global Human Rights. She has also developed and instructed DC-based experiential and service learning projects, including public interest lobbying and asset-based community development research, and has supervised student mentored field practicums.

Dr. Fritz is actively involved in local government issues with a particular interest in the community east of the Anacostia River where she resides.

Areas of Expertise: US Social Policy Development, Urban Policy and Planning, Gender and Anti-Poverty Programs, and DC city politics and governance.