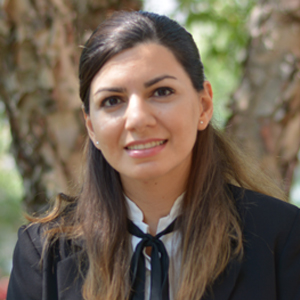 Hadis Sabzi

Adjunct Professorial Lecturer School of Prof and Extd Studies
Degrees

BA in English Language and Literature, Iran
MA in TESOL, West Virginia University
Certificate in University Teaching, West Virginia University

Bio

Hadis Sabzi has been teaching various courses in English including communication skills, academic writing, and Business English to international students both in Iran and the US since 2006. She is an advocate of innovation and creativity in her classes. Currently, she is teaching Graduate Academic Communication as an adjunct faculty at ELTA. Besides teaching, she enjoys singing, poetry, theater, and exploring new places.