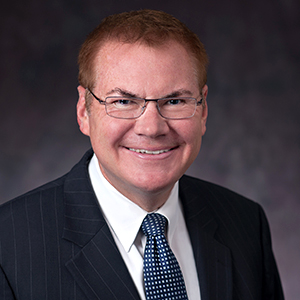 Michael Russell

Adjunct Professor School of Prof and Extd Studies
Degrees

A native of Northampton, Massachusetts, Mr. Russell received his Bachelor of Arts in Psychology from Gettysburg College, and studied abroad at the University of Vienna, Austria. He earned his Master of Arts in Political Science from Vanderbilt University and Juris Doctor from Vanderbilt Law School, where he served as Research Editor of the Vanderbilt Journal of Transnational Law and was published on presidential war powers. He is a member of the bars of Pennsylvania, the District of Columbia, and the Supreme Court of the United States.

Book Currently Reading

Working World: careers in international education, exchange, and development (by A.U.'s Sherry Lee Mueller)

Bio

Michael Russell teaches the U.S. Politics & Policy Seminar and the Internship Course for U.S. Politics & Policy, Global Business & Trade, and Biotechnology in the Graduate Professional Studies Program that introduces graduate students to the inner workings of our Nation's Capital. He has been a guest lecturer with A.U.'s Washington Semester Program Justice Section for 15 years. Mr. Russell brings to A.U. 30 years of policy, political, and management experience in Washington, DC, with a career of distinguished Federal service in three Cabinet departments and on Capitol Hill. In the Executive Branch, Mr. Russell held the appointments of Deputy Director, then Acting Director, of the National Institute of Justice, the research and development agency of the U.S. Department of Justice that supports state and local enforcement agencies. He also served in the USDA's Office of General Counsel and as the first Senior Public Safety Advisor to the newly established AmeriCorps program that provides intensive public service opportunities to young adults and financial assistance to support their education. Shortly after the terrorist attacks of September 11, 2001, Mr. Russell was appointed as Deputy Assistant Secretary for Enforcement Policy and Budget at the U.S. Department of the Treasury. In this capacity, he worked directly with the Under Secretary for Enforcement to oversee and provide policy guidance to the U.S. Secret Service; U.S. Customs Service; Bureau of Alcohol, Tobacco and Firearms; and Office of Foreign Assets Control as the agencies developed and implemented new programs to strengthen security, prevent terrorist attacks, and target terrorist financing. Mr. Russell also served on White House homeland security policy committees, and led Treasury initiatives related to the establishment of the Department of Homeland Security. In the United States Senate, Mr. Russell held leadership positions for two Senators and served as counsel to two Judiciary subcommittees; Senate staff liaison to the Congressional Crime Caucus; and Staff Director of the Governmental Affairs Subcommittee on Financial Management, the Budget, and International Security. When the House of Representatives established its authorizing Committee on Homeland Security in 2005, Mr. Russell was appointed as its first Deputy Policy Director responsible for overseeing the budget and management of DHS. Subsequently, he held the appointments of Minority Chief Counsel, Minority Staff Director, and Majority Staff Director and Chief Counsel. Committee priorities included counterterrorism; cybersecurity; border, port, and aviation security; disaster preparedness; and oversight of DHS policies, programs, and budgets. Throughout his career, Mr. Russell has volunteered on campaigns for President, Senate, Congress, Governor, and city council, including serving on a presidential campaign's Crime Advisory Committee. He has traveled extensively overseas, and staffed Congressional Delegations to China, Latin America, Africa, and Europe. Mr. Russell long has advised students at his Alma Mater and in his offices on careers in Washington, and was selected by Harvard Law School as a Wasserstein Public Interest Fellow to advise law students about public service careers. Mr. Russell recently served as a State Department Franklin Fellow in the Secretary's Office of the Coordinator for Cyber Issues, a Senior Fellow at the Center for Cyber and Homeland Security, and a volunteer advisor to a local organization's "Meet the Ambassadors" program.