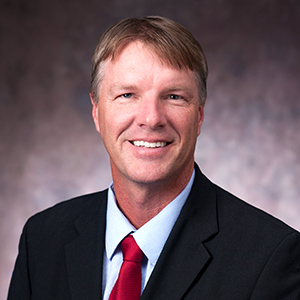 Eric Oestmann

Professorial Lecturer School of Prof and Extd Studies
Bio

Areas of Expertise: Healthcare Management, Online Teaching, Research and Data Analysis
Healthcare Administration and Management Experience: 30+ years in various administrative roles (e.g., CEO, hospital rehabilitation director; director of physical therapy; and independent healthcare consultant) with non-profit and for-profit healthcare institutions. 20+ years active licensure as a physical therapist. I continue consulting work in healthcare related to motivation and leadership applications, personnel retention, and quality improvement/six sigma programming.

Teaching Experience: 20+ years part time teaching experience with a variety of private and public universities (traditional bricks and mortar venues since 1997 and online since 2001). I have taught and developed 82 different healthcare leadership and research related courses from the Associates through Doctoral levels. I am a professional continuing education speaker with Summit Professional Education. I also serve as a Faculty-Student Advisor for the American College of Healthcare Executives.

Healthcare and Academic Consultant: I have consulted with a wide variety of healthcare and academic organizations for the past 30+ years. Healthcare consulting is built around the National Center for Healthcare Leadership (NCHL) Competency Model realms of transformation, people, and execution. Specialty areas of consulting include HR (employee retention and productivity); Quality Improvement (six sigma programming, quality and outcome performance reporting including finance); Leadership Development; and Data Analytics that includes descriptive, inferential (t tests, ANOVA, MANOVA, correlations, chi square, etc.), and predictive (regression, binomial regression, etc.), Data Interpretation and Explanation including presentation of charts/graphs/tables, and Data Driven Decision Making and Recommendations.

Military: I began my career in the United States Air Force (USAF, 6 years active duty) and received numerous awards of meritorious service related to quality improvement programming.

Specialties: Online teaching, course development, professional speaker, higher education program evaluation, healthcare consulting, strategic planning, dissertation assistance, statistical analysis.