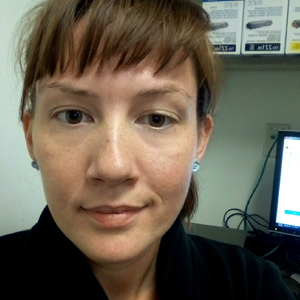 Jacqueline Raynolds

Adjunct Instructor School of Prof and Extd Studies
Favorite Spot on Campus

Compass Coffee

Bio

Jacqueline Raynolds is an Instructor at the English Language and Training Center and the Academic Integrity Code Administrator for the School of Professional and Extended Studies. She also serves as the Mentor Faculty for English for Academic Purposes (ELTA 070). Before joining American University, She was a faculty member at Princess Nourah bint Abdulrahman University in Riyadh, Saudi Arabia and a teacher for Kaplan at Whittier College near Los Angeles. She is also a specialist in English for Specific Purposes and has served as a subject-matter expert and curriculum developer in a range of ESP projects for intergovernmental organizations and industry. She attended Concordia University in Montreal for undergraduate studies and holds an MATESOL from The New School in New York City. In addition, she has earned a Certificate in Teaching English to Speakers of Other Languages (CELTA) from University of Cambridge, a Certificate in Organizational Leadership and Communication from University of California Irvine Extension, and a Certificate in Education Program Evaluation from Georgetown University.
Summer 2020
ELTA-070 English for Academic Purposes
Fall 2020
ELTA-054 American TV/Culture St-Lvl 5

ELTA-070 English for Academic Purposes

ELTA-072 Critical Reading Skills
Spring 2021
ELTA-051 Writing and Grammar-Level 5

ELTA-070 English for Academic Purposes