Questions?

Contact:
Professor Iris Krasnow
Program Director
iris@american.edu
410-533-0859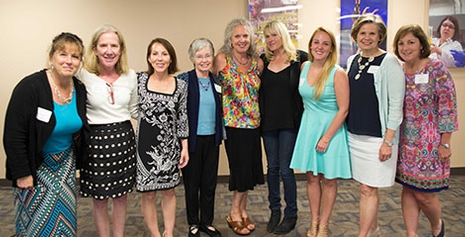 The LEAD program is designed for an adult woman who is assessing her life, who wants to make a change in her professional or personal life, or is at a critical juncture in her life and is working through those opportunities and challenges.
The LEAD program is for someone who wants to take the next step on the new path through the next phase of her life with enhanced skills and new knowledge acquired within a vibrant, collaborative, and supportive community.
The LEAD program combines principles and practice, self-reflection and peer discussion, assessments, values clarification, goal setting, and action planning to offer participants new choices and pathways.
Courses are designed to empower, motivate, and help women planning for or working through transitions to develop their goals and advance their skills within a vibrant and collaborative learning community.