Questions?

Contact:
Professor Iris Krasnow
Program Director
iris@american.edu
410-533-0859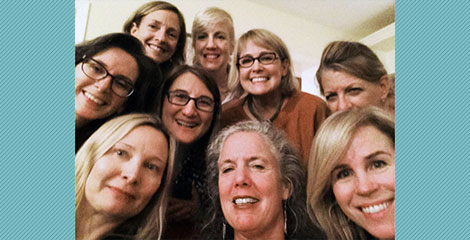 This six-week course reflects upon the journey of woman in contemporary society, and offers a multi-dimensional understanding of the interplay of work, family and personal growth at various junctures in the growth cycle. Through the study of writings of female authors throughout history, and the students' own reflective writing, Voices of Women illuminates the ebb and flow of our most important relationships and how to take the lead in critical life decisions. Because this course provides an expansive overview of literature and lectures geared toward setting goals, we consider Voices of Women to be the foundational course and recommend this to be the first course to take in the LEAD program.
      Drawing on classic and recent literature about women and gender, students will come away with a deeper understanding of the essential aspects of a woman's core relationships -- with her professional network, with the people she loves, and most importantly, her relationship with herself. These tools gathered in an academic setting that is both rigorous and relaxed will help students on a quest for lifelong learning and transformation accomplish those goals, with the support of like-minded women at various ages and stages of their own journeys.
While there will be plenty of readings by and about women the most important voices in this course belong to the students. Students will be guided in writing skills for their preparation of reflective essays that can form the buildings blocks of memoirs.  Through intense self-reflection, and the processing of other women's stories, participants own sense of purpose will become clearer and stronger. This is good news: Women in their early 90s are the fastest-growing segment of the aging population, and the earlier one discovers her purpose and passion the better off she will be for decades to come.
Instructor: Professor Iris Krasnow, www.iriskrasnow.com
Recently featured in The Washington Post
Professor Krasnow has spent her entire career as a journalist and American University journalism professor researching what she calls "female generational angst" detailed on: iriskrasnow.com. A bestselling author, her six books chronicle the adult woman's growth cycle: Surrendering to Motherhood, Surrendering to Marriage, Surrendering to Yourself, I Am My Mother's Daughter, The Secret Lives of Wives: Women Share What It Really Takes To Stay Married and her latest release, Sex After...:Women Share How Intimacy Changes as Life Changes.
For schedule and location, click here.