American University Launches Pegasystems Certification Training Course for Beginning and Mid-Level IT Professionals and Recent Grads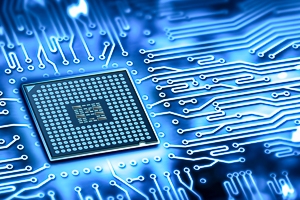 American University has partnered with software company Pegasystems to offer the first course of its kind in the Washington, DC region. Architecting Business Solutions with Pegasystems is a 5-week intensive training certification program designed to meet the burgeoning demand for specialized technology and development professionals. By the program's end, alumni will be fully prepared for certification in Pega 7. In turn, this in-demand certification can open doors for full-time employment with leading Global 3000 firms.
"In the job market now, just learning to be a Java coder isn't enough. Now, you need to have [experience with] newer technology so you can build enterprise-ready applications," explains Clay Richardson, program instructor. "Students who go through this course get a broader understanding of a key technology…and a new approach to designing an application in a better way."
"[During the course], we will have guest speakers [from major employers] that are looking actively for certified PEGA developers. The goal is for everyone that comes in the class and gets certified will have an opportunity to interview with a company that partners with PEGA."
Pega is a comprehensive software that automates the process of building strategic applications that address customer engagement, business process management, and automation. A leader in this field, Pega has been rapidly adopted by banking, finance, and government industries, among others that are undergoing "massive digital transformation," Richardson explains.
"Building apps takes time and architecting. Most companies don't have years to build a new way to engage customers. What Pega provides is a new way to build these applications quickly. To be able to have specialized training on this by senior architects and developers gives companies a crucial leg up."
Available to upper level undergraduate students, recent graduates or industry professionals with application development skills, applicants should have a technology career path or a strong passion for technology, experience with coding in a computer language (Java, C++, database, Scripting, UI, OO) and strong analytical, collaboration and communication skills. In addition to the online application, applicants must provide a current resume and University transcripts (if available).
For more information on this program and how to apply, contact Lana Knox, Associate Director of Graduate and Executive Education, at spexsgrad@american.edu. You may also visit the program website at american.edu/spexs/pega.